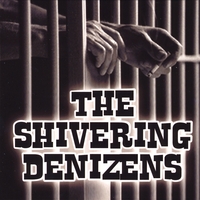 February, in addition to being intolerably short, has been really busy for us here at the alt512. Thanks to the fine folks over at
ReviewShine
, we recently listened to a record we wanted to pass along. This gem comes from
The Shivering Denizens
. Sometimes, it's hard to put into words what you like about a new band but there is no mystery with the Shivering Denizens. In the long line of punks-gone-honkytonk that includes Mike Ness (of Social D) and Mike Herrera (of MxPx). The songs on The Shivering Denizens' self-titled debut would fit well on any punk release. Clocking in at just under thirty minutes, this record is jam packed with brilliant punk sensibilities, not our least favorite of which is their in-your-face vulgarity and explicit material, rocked up (or honky tonked-up, in this case) in true rockabilly style.
With scarcely a weak spot on the record, we're giving this record our highest recommendation. You can buy the record here.
Looks like these guys will be in town for SXSW and we'll be sure to go check them out. We recommend you do the same if they come to a town or dive bar or rehab clinic near you.